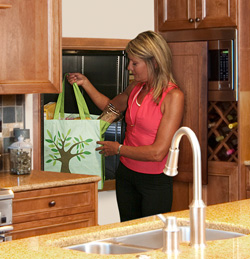 Fox Valley Elevator manufactures residential and commercial dumbwaiters with a range of sizes and rated capacities from 100 to 500 lb., Fox Valley Elevator dumbwaiters lead the industry in utility, performance and value.
Residential
Our practical residential dumbwaiter units are available in powdered coated steel or stainless steel cars and are capable of lifting either 100 or 200-pound net loads.
Read More: Residential Dumbwaiters
Commercial
Our commercial dumbwaiter is designed for non-passenger vertical transportation applications with net load capacities of 300 or 500 lb. Units come in powder-coated steel or optional stainless steel. Bi-parting or slide-up gates are required and commercial hoistway doors will complete the package meeting safety and code compliance.
Homeowners will find this model very practical when larger and heavier loads are required.