Top Quality Residential Elevators and Dumbwaiters
Fox Valley Elevator has been an industry leader & innovator of top-quality residential elevators & dumbwaiters. Fox Valley Elevator also manufactures commercial dumbwaiters and serves these markets through a comprehensive national dealer network.
Our site provides information for the homeowner or building professional looking to research, specify or purchase a Fox Valley Elevator product.
Join Us at IBS Las Vegas, Booth SU1425

The Fox Valley Elevator team is heading to the 2023 International Builders Show in Las Vegas, January 31 – February 2, 2023. Visit booth SU1425 to see new innovations in residential elevators and dumbwaiters. Learn more about Fox Valley Elevator at IBS 2023.
Design Your Home Elevator
INTERACTIVE TOOL! Design Your Home Elevator – bring your perfect elevator style to life with our easy-to-use online home elevator builder.

 Why Fox Valley Elevator
Fox Valley Elevator offers models to fit every budget with a broad range of cab styles, woods, finishes, and accessories.
A Fox Valley elevator delivers a smooth, quiet ride that improves your home accessibility and enhances your quality of life.
An elevator from Fox Valley Elevator will dramatically increase your home's resale value and expand its marketability.
Fox Valley Elevator dumbwaiters lead the industry in utility, performance, and value.
Fox Valley Elevator is a family company manufacturing its products here in the USA. All products are guaranteed the highest quality.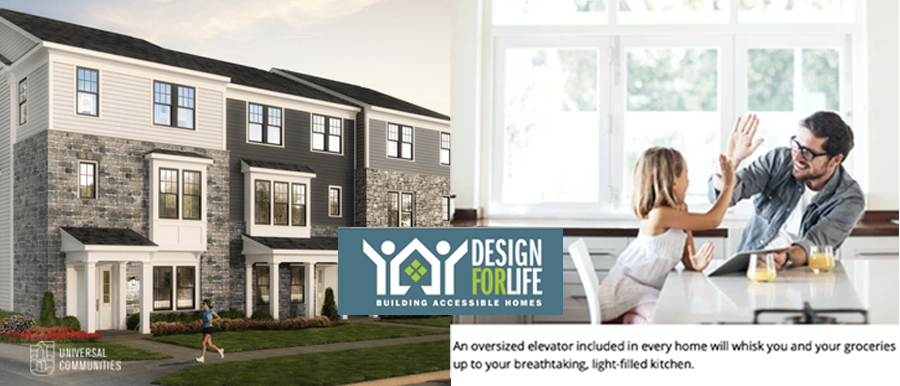 Featured in a New Design For Life Community
Fox Valley Elevator, in partnership with Signature Elevators & Accessible Design LLC, Rockville, MD, is pleased to announce our home elevators have been selected for the new Parc Redland Universal Community. This first-ever inclusive Design for Life community in Montgomery County, Maryland, will feature luxury elevator townhomes built to enhance mobility, safety, and accessibility for all. Learn more about the new community.