FOR IMMEDIATE RELEASE
Newcomer Fox Valley Elevator Introduces Innovative Residential Elevators and Dumbwaiters at the NABH 2023 International Builders Show
Fox Valley Elevator, a new company based in Wisconsin, introduces the latest home elevator and dumbwaiter trends for new homes and remodels at IBS 2023 Las Vegas.
LAS VEGAS, January 19, 2023 – New company, Fox Valley Elevator, will showcase the latest home elevator and dumbwaiter technology and styles at the National Association of Home Builders International Builders' Show at the Las Vegas Convention Center from January 31 – February 2, 2023. IBS 2023 show attendees can meet the Fox Valley Elevator team and learn about the newest home elevator trends at Booth SU1425.
Home Accessibility For All Budgets
Under the helm of President Tony Aitkin, Wisconsin-based Fox Valley Elevator is focused on making home accessibility more accessible to all budgets and builds. Fox Valley Elevator offers a wide variety of home elevator cab, gate, and fixture styles to enhance new home construction and remodels.
"A residential elevator is not just for a high-end luxury home. A large percentage of Americans are planning for retirement and preparing for potential accessibility limitations. We work with homeowners and builders looking for age-in-place residential elevator solutions for remodels and new construction," shares Aitkin.
"An elevator increases home value and is especially desirable for multi-generational families and vacation homeowners/renters. We have top-of-the-line styles, as well as budget-friendly designs, made with the same focus on quality and safety. We are excited to introduce our new Lexan wall options at IBS 2023. Lexan offers the look of a glass cab at a more affordable price," explains Aitkin.
New Lexan Elevator Wall Options from Fox Valley Elevator
Lexan is a polycarbonate resin thermoplastic with greater impact resistance than regular glass. This durable material can handle high temperatures without deforming and can be drilled without cracking–ideal for the construction of home elevators.
Dumbwaiters for Home and Business Use
Fox Valley Elevator also specializes in commercial and residential dumbwaiters. "A home dumbwaiter is a popular addition and makes it easy to move groceries, heavy packages, and laundry in a multi-level home or business. Our commercial dumbwaiters are built to withstand the demands of busy restaurants and hotels," adds Aitkin. Check out Fox Valley Elevator's dumbwaiter tower at Booth SU1425 to see all the features.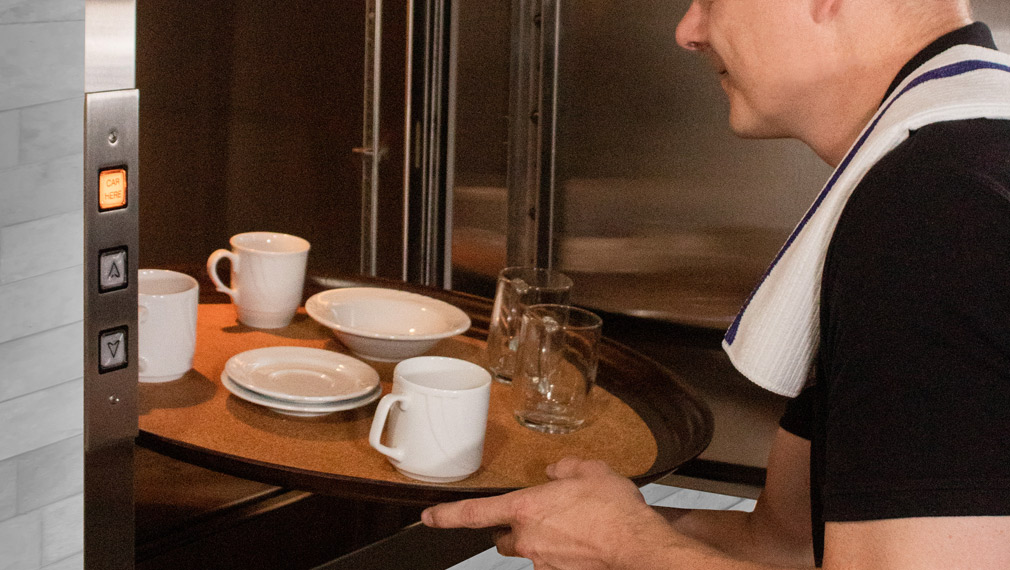 Fox Valley Elevator has a national network of dealers and looks forward to meeting with partners, builders, remodelers, architects, and designers from across the country at IBS Las Vegas 2023.
"We are a new exhibitor at IBS this year, and we are really excited for attendees to see our products in person at Booth SU1425. We can't wait to show you what we can build together to add accessibility and increase value to your projects," says Aitkin.
About Fox Valley Elevator
Fox Valley Elevator is a new industry leader in the custom design and manufacture of residential elevators and dumbwaiters. Using the best materials in the business, Fox Valley Elevator specializes in building affordable, luxurious, and safe products that improve both accessibility and quality of life.
About IBS 2023 Las Vegas
The NAHB International Builders' Show connects residential construction professionals from around the world. This annual event offers numerous opportunities for education and networking, including exhibitions, workshops, and award ceremonies. It will take place from January 31st through February 2nd, 2023, at the Las Vegas Convention Center in Las Vegas, NV.
To learn more about the NAHB International Builders' Show and how to attend this year's event, visit buildersshow.com.
CONTACT:
Rosa Lopez
Business Development Manager
Marketing Manager
Fox Valley Elevator, LLC
1726 North Ballard Road, Suite 1
Appleton WI 54911-2404
Phone: +1 800-238-8739
###