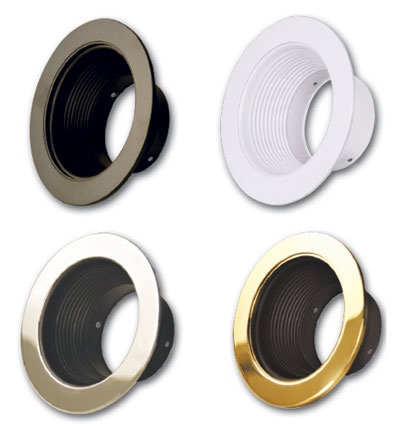 Light trim rings complement our car operating panels and handrail selections. Overhead LED lighting available upon request.
NOW AVAILABLE! NEW LED CEILING LIGHT OPTIONS
Illuminate your Fox Valley Residential Elevator with advanced LED technology in round or square styles. The LED ceiling lights are now available in 2 different Brightness levels. Choose from 3000K for a warm white light OR the standard 4000K for a more neutral white light.
UPGRADED LIGHTING
Upgrade the elevator lighting with advanced dimmable LED elevator downlights. The upgraded LED ceiling lights are engineered for elevators, with elevator-optimized optics and beautiful LED color. The LTE+ upgrade provides premium lighting at a fraction of the energy of halogen and includes simple dimming and 4+ hours of battery backup at 100% fixture intensity.
LED LIGHT UPGRADES